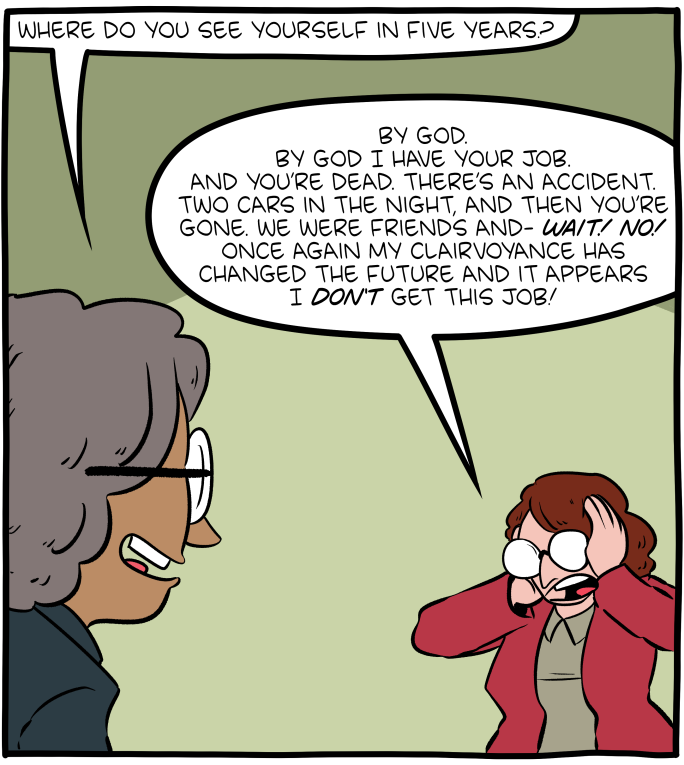 Do not ask this question during interviews. The answers are always inane, the question is inane, it is a waste of precious interview time.
We cannot plan for the future. If we could I would be living on a space station, painting giraffes as my 4-year-old self anticipated. For those wondering, I have no space station or giraffe in my life.
There are just too many factors beyond your control that will shape job options–global economic trends, political elections, and technological changes, just to name a few. Please do yourself the favor and avoid committing the hubris of thinking that anyone can determine their professional glide path.
What we can control are the options we choose now to give ourselves more options in the future. A better question is "What do you want to learn in this job and how can we help make that happen?"